Winnebago Valley Hideaway ~ 7474 County Rd 5 ~ Eitzen, MN 55931 ~ 507-542-4245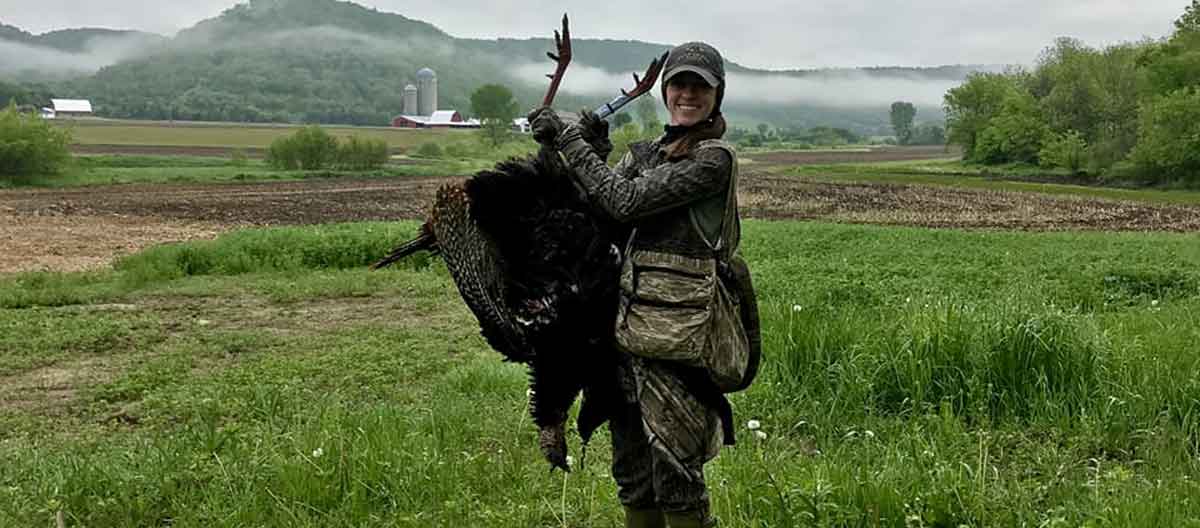 Hunting
Deer Hunting reign supreme but Turkey hunting is not far behind in Winnebago Valley. Of course the Great Mississippi Flyway is just a few minutes down the road for water fowl enthusiasts. Winnebago Valley Hideaway is available for Coyote and Small Game hunters as well.
Deer Hunting
Winnebago Valley Hideaway property is part of Deer Hunting zone 349. Zone 349 has produced many outstanding bucks and will continue to do so. Houston County boasts of 1800 acres of Wildlife management areas. Many of our Patrons have bagged bucks like these shown below. Winnebago Valley Hideaway owners are a great source of information for your hunting success.
Turkey Hunting
Caledonia boasts of being the Turkey Hunting Capitol of Minnesota and rightfully so. Like Winnebago Valley Hideaway it lies in Houston County and Turkey Hunting Zone 501. In 2017 units 501 and 507 were picked as best locals to try your hand at bagging a wild Turkey.
Coyote and Small Game Hunting
The land in and around Winnebago Valley Hideaway offers many small game opportunities as well. Squirrels and Rabbit roam the forest and brush areas. During the times between Deer and Turkey hunting small game hunting can keep you sharp and offer escapes from the daily grind.